Stories of Hope
Behind every donation and every transplant, there's a story. Click the names below to read inspiring stories of courage and hope from donor families, living donors, transplant recipients, advocates, patients waiting, and tributes to those sadly lost while waiting for the gift of life.
Have a story you'd like to share? You can give hope to those waiting for a life-saving transplant and help save lives by inspiring people to register as an organ and tissue donor and gig.
Adam Gerver
Organ and Tissue Donor
Adam Gerver of Wyckoff was truly one of a kind. He was a talented musician who mastered five different instruments and was honored with an award from the American Society of Composers, Authors and Publishers (ASCAP). Adam also taught himself how to play chess and quickly earned a 95th percentile national ranking. He was a former class president at Ramapo High School, an exceptional student who earned a Master's Degree in Finance from Case Western Reserve University, and a skilled tennis player and golfer. The world lost a truly gifted young man when Adam tragically passed away in April 2021. While it seemed like Adam could simply do it all, his family and friends will best remember him for his kindness and compassion for others. Adam made the selfless decision to register as an organ and tissue donor and he gave the gift of life to others. His lifesaving donations included kidneys, liver, heart and lungs.
John Fitzgerald Cuffe (Johnny)
Organ and Tissue Donor
John Fitzgerald Cuffe, of River Vale, NJ, was known to everyone as 'Johnny,' and his infectious laugh and personality was loved by everyone around him. It was a shock to family and friends when Johnny died suddenly on December 16, 2017, at the age of 53, from cardiac arrest. But his loved ones were not surprised that Johnny had made the selfless decision to register as an organ donor. "That's the type of person Johnny was - kind, compassionate, and a hard worker - but most of all, generous," said Donna Marie Cuffe, Johnny's beloved wife. "He would do anything for anyone, whatever was asked of him. He never gave it a second thought. Although Johnny's death has left us with a hole in our hearts, but it brings us comfort knowing his decision has saved and improved multiple lives. His memory will live on forever.".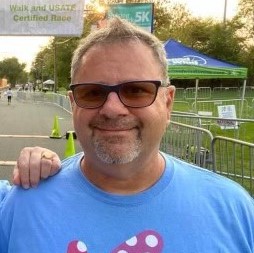 Michael Rizzo
Transplant Recipient
Michael Rizzo of Upper Saddle River, NJ, has been touched by both organ and tissue transplants. About 20 years ago, Michael badly fractured his arm and it was rebuilt with the help of donated tissue. This surgery allowed Michael to continue his heroic work as a paramedic and police officer to save and protect many lives. Several years later, Michael began having major chest pain, and he was diagnosed with Hypertrophic Cardiomyopathy. His life was saved five years ago thanks to a successful heart transplant. "I am forever grateful to my heart donor for giving me the gift of life," said Michael. "I am proud to support NJ Sharing Network and speak on their behalf. I will do whatever I can to encourage everyone to register as an organ and tissue donor to help save and enhance lives."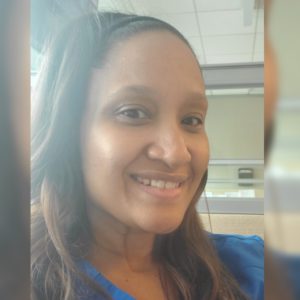 Johanna Sosa
Living Donor
Johanna Sosa of Paterson, NJ, understands the importance of working hard and caring for others. The mother of two teenagers, Sosa balances her full-time job as a Donation Resources Coordinator at NJ Sharing Network while pursuing her degree in Healthcare. Sosa's selfless approach to life became even more apparent last year after she learned that her friend had an aunt who was in need of a life-saving kidney transplant. For Sosa, the decision to donate one of her kidneys to save her life was an easy one to make. "I just thought to myself, 'since I am a registered organ donor already, why not give the gift of life now,'" said Sosa. "It was literally that simple for me." The kidney transplant was a success! Both women are doing well, and they have developed a close friendship and communicate daily.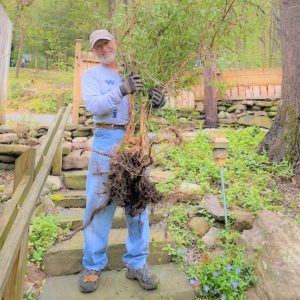 Jim Fiola
Transplant Recipient
Jim Fiola of Branchville, NJ, is well known in his community for his healthy and active lifestyle. However, most people who meet Jim would never imagine that he recently celebrated the 20th anniversary of his life-saving liver transplant. Today, Jim continues to show boundless energy volunteering for NJ Sharing Network, serving as President of Sussex County Food Co-Op, Inc., exercising daily and working on beautification projects, including his gardens, walkways, sculptures and fencing. "My transplant journey seems like it began so long ago, but I am now reflecting on it and feeling thankful beyond words," said Jim. "I got to see my grandchildren grow up – from running and chasing them as little kids to seeing them all go to college. All of those things would not have happened if it wasn't for my organ donor. Without organ donors, people like me would not be around to celebrate life."
Emma Rothman
Transplant Recipient
Emma Rothman of Cranford recently celebrated the 10th anniversary of her life-saving heart transplant and also graduated from Syracuse University. She is humble and always thankful for her donor. "Everything after my heart transplant was working towards moments like this," said Emma. "It motivates me to appreciate the day to day – being able to have life experiences without my health dictating what I can and cannot do is a blessing. I owe all of this to my organ donor's act of extraordinary humanity." In 2013, Emma and her family established Hearts for Emma, a 501 (c)3 organization that provides assistance to families of children with heart disease, and supports educational initiatives related to heart transplantation and promotes awareness of organ and tissue donation. As part of a joint outreach effort, Hearts for Emma established a Partner Fund within the NJ Sharing Network Foundation that has raised more than $50,000 since its inception.
Donna Tissot
Advocate
Donna Tissot of Denville is a key member of NJ Sharing Network's Morris County Donate Life Group. She is driven to save and enhance lives by encouraging everyone she connects with to register as an organ and tissue donor. Donna's boundless energy has helped her spread this life-saving mission during countless community events and activities. Donna is also widely-recognized for her personal mission to help those waiting for a kidney transplant find living donor matches. Donna has helped save four people's lives and she is currently advocating for 13 others awaiting transplants. Donna's connection to donation began when she was determined to support her brother-in-law Nick Sauter, who was deathly ill with renal failure. Donna went into full advocacy mode and her effective grassroots promotional efforts included designing eye-catching posters and flooding social media with inspiring messages. Donna's unrelenting community education efforts found a match for Nick and a successful kidney transplant saved his life.
Gina Westhoven
Transplant Recipient
Gina Westhoven of Lodi has an energetic personality and zest for life that her family and friends love. But four years ago, Gina's began to face serious health issues for the first time in her life. She felt zapped of energy, and, at times, she struggled to breathe and walk. The medical staff at Chilton Medical Center diagnosed Gina with congestive heart failure (CHF). On December 14, 2020, Gina received the phone call that a heart was available. The next day, she underwent a successful transplant surgery at Newark Beth Israel Medical Center. "My heart is my new best friend – to honor my donor, I know I must protect it," said Gina. "Sometimes it feels like this has all been just a dream. But when I look in the mirror, I see my scar and it reminds me that I am truly alive. I keep telling my family, friends and co-workers that 'Gina Version 2.0' will be better than ever!"
Heather Prutzman and Joey Savage
Transplant Recipient and Organ Donor
Heather Prutzman, formerly of Newton, NJ, and now residing in Winter Haven, FL, faced unbearable loss when her son Joey passed away at the age of 25 due to a tragic car accident. However, it gave her peace to know that a special part of Joey will continue to live on thanks to his selfless decision to register as an organ and tissue donor. Heather was able to meet Jim, the recipient of Joey's heart. As she listened to Joey's heart beat inside of Jim, she whispered, "I love you buddy always and forever." In 2019, Heather's touching story took another amazing turn when she underwent a successful spine surgery that included two pieces of Joey's donated bones that were a perfect match! "This was Joey's way of saying 'Keep going mom, I got your back, you got this," said Heather. "I know that Joey is rallying around me so I will never be alone."
Kash Rodriguez

Organ Donor
Melissa Messina and Joey Rodriguez of Northvale faced unthinkable tragedy when their six-month-old son Kash unexpectedly passed away after suffering multiple strokes and a brain stem herniation. "Our world was absolutely flipped upside-down," said Melissa. "We were crushed, and we questioned how this could ever happen." Although their hearts may never fully heal, Melissa, Joey, and Kash's older brother and best friend, Roman, are honored that Kash's donated organs answered the prayers of three other families. Kash's heart saved the life of a two-month-old boy, his liver saved the life of a 9-month-old baby girl and his kidneys saved the life of a 45-year-old wife and mother. "We realized that we would never want another family to go through this pain," said Melissa. "We knew that somewhere there was a family holding their baby praying for a miracle. Kash had the opportunity to be that miracle through donation."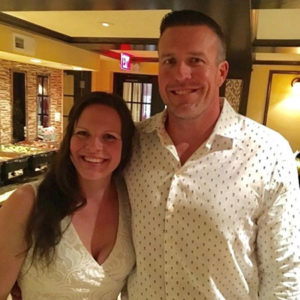 Cristal Davey, RN and Jason Manning

Advocate and Organ Donor
Cristal Davey, RN, at Hackensack Meridian Health Raritan Bay Medical Center, proudly advocates for organ and tissue donation by volunteering her time during the hospital's community outreach efforts. A resident of Colonia, Cristal learned about donation when her brother, Jason Manning, tragically passed away in January 2020. Jason was a registered donor and was able to give the gift of life to others. Jason's left kidney and liver saved the life of a 55-year-old man and his right kidney saved a 62-year-old woman. At the time of Jason's death, Cristal was about to begin her final semester at nursing school while working and raising her four children. She believes that Jason's selfless decision to donate helped inspire her to overcome her challenges and complete her schooling. "The time I spent at Jason's bedside were powerful moments that helped me experience the amazing work of the hospital staff and NJ Sharing Network team," said Cristal.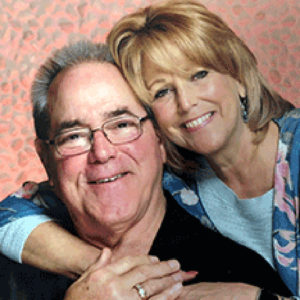 Mae and Russell Howard

Transplant Recipient and Donor Family
Making life-saving connections has always been a part of our mission at NJ Sharing Network. But NJ Sharing Network played a key role in making a true LOVE connection for Mae and Russell Howard of Monroe. "I remember we were randomly matched up to share our personal stories during a community fair at Keyport High School," said Mae. "I knew right away there was something very special about him, and we became instant friends." Mae was inspired to become a volunteer a few years after her successful heart transplant surgery in 2002. Russell's link came after his wife Patty passed away and his family found some relief in knowing that Patty's gifts helped save and enhance the lives of others. Mae and Russell's friendship soon turned into true love. They recently celebrated their 11th wedding anniversary, and their loving family has multiplied with four grandchildren and another one on the way!
Michael Vamos

Transplant Recipient
Michael of Hazlet had suffered with Cystic Fibrosis for his entire life. During his teenage years, his lung function dropped to 17% and he weighed only 93 pounds. On March 11, 2016, Michael's prayers were answered when he underwent a double-lung transplant at Newark Beth Israel Medical Center. "On my first breath, I coughed and it felt like a cannon because I had so much air in my lungs," said Michael. "It had been so long since I breathed normally that I forgot what it was like." Now at 23-years-old, Michael is living a busy and active lifestyle. He works long hours as an emergency dispatcher, attends school and is focused on his career goal of becoming a police officer. Michael has also developed a truly special way to honor his donor. On the 11th day of each month, Michael and his mother go on the beach in Sea Bright to watch the sunrise and reflect on the generosity and selflessness of Michael's donor.
Susan Diamond and Dorothea "DeDe" Duffy

Donor Family and Transplant Recipient
One morning, seemingly out of the blue, Susan Callari Diamond's 2-year-old son, Ben, woke up sick and started suffering seizures. Ben's condition worsened and he never recovered, dying of what doctors believe were complications from the flu. Susan, from Middletown, did not hesitate when asked if she would donate Ben's organs. "I said, 'This is it. This is his reason on earth,'" she recalled. "It was not even a question." Two years later, Susan met the recipient of Ben's kidneys, Dorothea "DeDe" Duffy and they quickly became great friends. DeDe had been suffering from kidney failure since 2010 due to an autoimmune disease. After several attempts for a donor match, doctors found an ideal transplant match in Ben's kidneys. "In the wake of unimaginable tragedy, life every day is challenging," said Susan. "The fact that I can get on the phone with DeDe and giggle like schoolgirls is a blessing that I cannot even begin to explain."
Mathew Pribish

Transplant Recipient
Linden Firefighter Mathew Pribish has shared his personal heart transplant story to educate the community through speaking engagements and public service announcements with Linden Mayor Derek Armstead and the Linden Police and Fire Departments. More than a decade ago, Mathew's cardiologist detected that he had Marfan Syndrome, a connective tissue disorder that affects the heart, joints and other parts of the body. On June 27, 2017, a successful heart transplant gave Mathew his life back. "I never thought that the day would come where I could return back to active duty," said Mathew. "But thanks to my donor, my doctors and NJ Sharing Network, this dream became a reality. I hope that my story can give hope to others that may need a transplant to inspire them to keep the faith."
Saul Hochman

Transplant Recipient
Saul Hochman of Woodbridge, Connecticut, is a devoted husband and father who works as a chiropractor and an EMT. He had been suffering with kidney disease for more than three years. Following his successful kidney transplant, Saul is now feeling better each day and he looks forward to enjoying many years ahead with his family, and he hopes to one day become a grandfather. "I am forever grateful to my donor Adam Gerver and his family for their kindness and generosity and for giving me a second chance at life," said Saul. "Adam was an exceptional young man with so much promise. He was tragically taken away from his beloved family. I am optimistic that, with Adam's kidney, I will be able to commit to social causes and support those in need to continue Adam's legacy."
Kori Anderson
Transplant Recipient
Kori Anderson MMS, PA-C of Belleville, is passionate about caring for the physical and mental health needs of her patients as a Physician Assistant and Director of Administration at North Jersey Health. While Kori's many accomplishments are the direct result of her boundless energy and ability to connect with her patients, she remains mindful of her own life-saving liver transplant and generosity of her donor who gave her the gift of life. Kori actively supports NJ Sharing Network through volunteering and generous contributions to the foundation. "Organ donation gives others a second chance at life and the selfless donor lives on through others. I'm living proof of that," said Kori. "Now I work every day to give that second chance to others, who are living with debilitating psychiatric illnesses that people lose their lives to every day.
Bianca Beck
Organ and Tissue Donor
Bianca Beck of Mayfield, Pennsylvania, had an unforgettable positive spirit that seemed to uplift everyone around her. Bianca's husband, Matthew, their young daughter, Brooklyn, and their family and friends will always remember Bianca's infectious laughter and beautiful smile. On April 30, 2019, an unthinkable tragedy occurred when Bianca suffered an arteriovenous malformation and passed away. As an organ and tissue donor, Bianca's heart, liver and kidneys saved the lives of three women and a man, and her donated tissue miraculously improved life for many suffering with chronic pain and impaired mobility. Bianca's mother, Lisa Blake, feels some comfort and a strong sense of pride knowing that Bianca left a legacy of caring for others. "We had an unbelievable bond that I cherish and miss greatly every day," said Lisa. "Bianca would do anything for anyone, and she was so unselfish that she enabled so many others to continue to enjoy your life."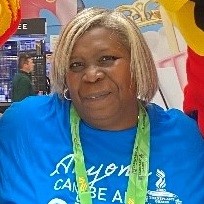 Kimberly Slayton
Donor Family
Kimberly Slaton of Maplewood, NJ, admits that she never thought much about organ and tissue donation - until it became personal. Slaton grew up as close cousins with Dr. Randall (Randy) Giles. When Dr. Giles passed away unexpectedly in 2012, he became an organ and tissue donor, saving five lives and enhancing the lives of 50 others. "I remember that he was a big advocate for giving the gift of life to others. Randy would always say, 'what are you going to do with your organs when you die,'" said Kimberly. After years of serving as certified volunteer at NJ Sharing Network, Kimberly is now a Donation Resource Coordinator, working to ensure the donation process is always efficient and effective. Her personal experience helps her speak with families about donation. She also organizes awareness programs on our local minority communities, including information tables at churches, colleges and street fairs.
Wayne and JoAnn Sos
Organ Recipient/Donor and Advocate
JoAnn Sos of Howell, NJ, has made it her personal mission to inspire others to register as organ and tissue donors. Her first-hand experience in supporting her husband Wayne during the process of receiving a life-saving transplant changed her life forever. "In 2015, Wayne was diagnosed with respiratory distress syndrome (ARDS) and was given little chance to live, but an organ donor gave my husband the gift of life," said JoAnn. Several years later, JoAnn faced unbearable loss when Wayne passed away. While her heart was shattered, it gave her peace to know that a special part of Wayne will continue to live on thanks to his selfless decision to register as an organ and tissue donor. "Now, I feel it is my mission to speak on behalf of my husband, my hero, and all those that have given the gift of life," said JoAnn.
Melissa Daza
Organ Donor
Melissa was well-known and loved in her community as the owner and operator of Daza's Subs and Deli in Keyport. Melissa's husband James, and their six children, Justina, Nicolina, Haliemarie, William, Alexia and Angelina, remember her as a beautiful person inside and out who was tirelessly devoted to her family. "Melissa was our entire world," said James. "She was always strong, caring and loyal, and the best mom a child could ever have." James and Melissa's mother, Anna Dockery, were both able to find some comfort after her passing when they supported her wish to give the gift of life to others. Melissa's liver, kidneys and lungs saved four people who were awaiting life-saving transplants.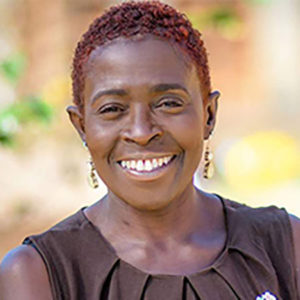 E. Denise Peoples
Transplant Recipient
Denise of Newark was diagnosed with a debilitating lung disease despite the fact that she never smoked and had no family history of the condition. After a successful double-lung transplant, she was inspired to educate others about the miracle of organ and tissue donation and transplantation. Today, Denise is a Hospital and Community Services Coordinator at NJ Sharing Network, and she works throughout the year to promote our life-saving mission in local schools, faith-based organizations and community associations. "Because of my own transplant, I can share a unique perspective," said Denise. "My life is fulfilled, and I find purpose every day in helping to spread the word and dispel any myths and misinformation about organ and tissue donation."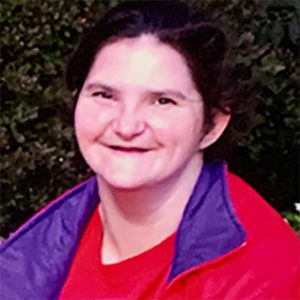 Rebecca Beaulieu
Organ Donor
Mary Beaulieu's life was turned upside down when her daughter Rebecca (Becky) passed away in January 2019. Becky always required constant care and special attention from her mother as she was deaf, disabled and autistic. Becky's sisters Amy and Mandie, her brother Paul Jr., and her many family members will always remember Becky's smile, laughter, and sense of humor. Our family has felt a sense of comfort knowing that Becky's donations have improved the lives of others, including a man in Illinois who received the gift of sight," said Mary. Mary and her oldest daughter, Amy Marker, have gone above and beyond in supporting NJ Sharing Network. They have crocheted and knitted more than 50 blankets and contributed more than 100 yards of yarn for the Wrapped in Love program to support other donor families. Staying involved with NJ Sharing Network has helped us honor Becky while providing a healthy way to deal with stress and sadness," said Mary.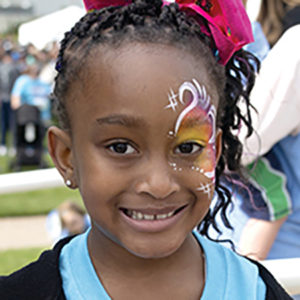 Jayla Sorenson
Patient Waiting
Jayla of Toms River has a disorder known as kidney dysplasia and cystic disease, which has interfered with the development of her kidneys, limiting their ability to filter and clean her blood normally. As a result, she has steadily outpaced her kidneys' functional capacity as the rest of her has grown from a 2-pound, 2-ounce infant born two months premature, to a vivacious little girl of normal height and weight who likes to dance, play outside, hug and kiss her dad, and master addition and subtraction. But the clock is ticking towards a more critical stage in Jayla's condition that will eventually involve a pediatric kidney transplant. "Obviously, you don't want anything to happen to your child," said James Sorenson, Jayla's father. "I want her to be able to grow up, to enjoy everything that she, that every child, is supposed to enjoy."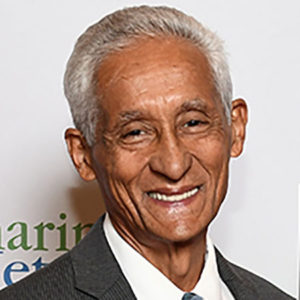 Ezequiel Garcia
Donor Family
Ezequiel of Newark has played a vital role in advancing our life-saving mission since his son Reinaldo (Rey) passed away in a tragic motorcycle accident in 2011 and became an organ and tissue donor. Today, Ezequiel helps guide our strategic efforts as a member of our Foundation's Board of Trustees. His 26 years of experience working in the Newark Public School System and as an adjunct professor and supervisor at Kean University has provided leadership and knowledge to help power our community outreach efforts. Ezequiel has also proudly run in the New York City, Boston and Miami Marathons to raise awareness for NJ Sharing Network and honor Rey.
Adele Pullins
Patient Waiting
Adele Pullins of Union City is loved by her family and friends for her vibrant personality and caring spirit. Her positive energy has always inspired those around her, including her teenage son Trevon. But most people who meet Adele find it hard to believe that she is currently waiting for a life-saving heart transplant. "The toughest part for me right now is accepting that I just can't live the same way that I used to," said Adele. "I only have enough energy to do one thing at a time now. Before, I was always on the go - working hard every day and rushing around to clean, cook, take walks and run errands." While Adele's heart condition may have taken away some of her stamina, she feels blessed to be alive and is optimistic that her health will be restored someday soon through a donated heart and transplant surgery.
Jim Rhatican
Transplant Recipient
Jim of Berkely Heights was placed on the liver transplant list in 2008 after receiving the shocking news that he had just a few months to live. Two months later, Jim received his liver transplant, which gave him an an additional 14 years to enjoy time with his family and the opportunity to see his grandchidren be born. A retired teacher and coach of 37 years, Jim also spoke to students regularly through NJ Sharing Network's High School Heroes Program.
Before his passing in 2022, Jim's family established the Jim Rhatican Scholarship Fund through our Foundation, to recognize and award graduating high school seniors whose lives have been impacted by organ and tissue donation.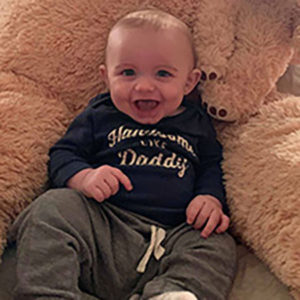 Damien Young
Organ Donor
Jessica and Jonathan Young of Little Egg Harbor have been coping with grief since their 9-month-old son Damien tragically passed away. "The pain of losing a child is something that no parent should ever have to feel," said Jessica. "However, we are fortunate to be surrounded by family, loved ones and the caring group at NJ Sharing Network." Jessica and Jonathan, are grateful that they made the decision to donate Damien's organs and tissue for transplant. Damien's heart helped save the life of a 9-month-old girl and his liver saved a 1-year-old boy. "NJ Sharing Network's Family Services Coordinator Sara Patterson and the staff at Jersey Shore University Medical Center comforted us and provided the best possible support, said Jessica." In tribute to Damien, the NJ Sharing Network flag was raised at Jersey Shore University Medical Center. Family and friends showed up, stayed safe and gave honor to their hero.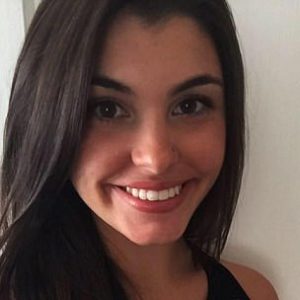 Caitlin Nelson
Organ and Tissue Donor
Caitlin Nelson, of Clark, NJ, was a selfless, loving, amazing, warm-hearted young woman who was only one month shy of celebrating her 21st birthday when she tragically passed away. Caitlin's loved ones will always remember her brilliant smile that had a special way of lighting up a room. Caitlin was a student hoping to become a pediatric oncology social worker. She was also a fervent supporter of organ donation and strongly encouraged her family and friends to register as donors. Caitlin once told her mother to donate her organs if anything ever happened to her because she said someone could use them to continue living life to its fullest. After she passed away, Caitlin gave the gift of life by donating her heart, lungs, kidneys, pancreas, and liver. She also donated over 200 bone and tissue grafts to enhance the lives of many.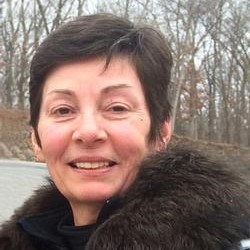 Cynthia Von Schmidt
Organ and Tissue Donor
Cynthia (Cindy) Von Schmidt of New Egypt, NJ, passed away in February 2016 of a brain aneurysm. Her husband, two children and loved ones will always remember her as "the most generous woman who always did everything that she could to offer her hand to those who needed it most." Besides caring for her family and helping others, Cindy was an avid skier, a beach lover, and, most of all, a baker. Cindy would spend months baking Christmas cookies for family and friends. She would also decorate and ship them all over the world - from the mountains of California to our U.S. military bases around the globe! Cindy also organized donation drives and fundraisers for families in crisis and helped rescue dogs. As an organ and tissue donor, Cindy gave the ultimate gift - saving four lives and enhancing the lives of many others.
Kevin and Marisa Aspell
Transplant Recipient and Living Donor
Kevin P. Aspell, of Kendall Park, NJ, lives life to its fullest by volunteering, hiking, golfing and feverishly rooting for the Princeton Tigers soccer team. But many find it hard to believe that Kevin struggled with serious health issues for much of his life. On three occasions, Kevin was called to prepare for transplant, but the kidneys were not a match. His wife Marisa stepped up to offer one of her own kidneys as a living donor. Kevin's kidney transplant in December 1999 and a successful pancreas transplant 12 years later fully restored his health. "I want to give hope to those on the waiting list for transplant and encourage everyone to register as organ and tissue donors to help save lives," said Kevin. "Everyone should understand that once their life has passed, organ donation is an opportunity to help give other people a chance to live their life. It's just the right thing to do."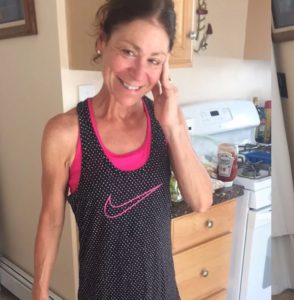 Linda J.S. Finnegan
Organ and Tissue Donor
Linda J.S. Finnegan of Stirling, NJ, was full of passion, love and joy. She dedicated her life to helping others recognize their unique potential. Linda taught Physical Education at St. Vincent de Paul School and was proud to be ACE Gold Certified for Group Aerobic Instruction. She founded Linda's Just Stay Fit and developed the program "Girl Power" for the YMCA. Before her tragic accidental death in 2016, Linda was in the final phases of creating an intergenerational enrichment program, and she had recently earned her certification as a Nutritionist and Lifestyle Coach. Linda's legacy of selflessly caring for others now lives on! Her donated lungs, kidneys and liver saved the lives of several people in need of transplants. Linda also enhanced the lives of 75 people as a tissue and cornea donor.
Jordan Greene
Living Donor
Jordan of Haskell knew that his father Sean's life was in danger due to a rare kidney disease. "I love my dad so very much, and I couldn't stand to see him suffer," said Jordan. Last year, just in time for Father's Day, Jordan stepped up and gave his dad the ultimate gift by donating one of his kidneys to help save his life. Jordan and his father underwent surgery together, side-by-side. Today, Jordan and Sean are both doing great! Jordan graduated from the University of Hartford, and Sean is living a much happier and healthier lifestyle. We as a family have grown closer than ever thanks to this," said Jordan. "It felt like I was giving life to the person who gave it to me. I hope that anyone who considers donating does it because it can really change someone's life for the better!"
Greta Clausen
Transplant Recipient
Greta and her twin brother were born at 38 weeks and spent a short time in the NICU. A seemingly healthy baby, Greta was fussy and missing milestones. One night, she swelled up and was rushed to the hospital. That's when doctors diagnosed her with a genetic cardiomyopathy which resulted in heart failure. At only eight months old, Greta underwent a successful heart transplant that saved her life. Now more than a decade later, she is a healthy and energetic teen. She loves to spend time with family and friends and looks forward to making money babysitting. Greta also uses her Instagram account to share her journey and educate others. Her first post shows her preparing to have blood drawn with the caption, "I have to get blood work sometimes to check my medication to keep me healthy. It's no big deal."
Emma Navarro
Transplant Recipient
Emma of Lake Hiawatha was born with a congenital heart defect that evolved into a serious life-threatening condition as she grew into her teenage years. She suffered each day with abnormal heart rhythms and difficulty breathing. Ultimately, a life-saving transplant was needed when her heart would no longer function properly. Through the miracle of donation and transplantation, Emma is thriving today and is living a happy and healthy life. She now enjoys swimming, playing volleyball, and spending time with her family and friends – moments that she recognizes could never be possible without the gift of life that she received from her selfless donor.
Stephen Hasbrouck
Organ Donor
"When my son Stephen passed away suddenly at age 29 it was such a terrible tragedy, but knowing that Steve always wanted to be an organ donor if anything ever happened to him made our decision easier. Out of the darkness of his passing, his light will still shine on forever in the lives of those he saved. He was finishing his college degree in Psychology when he passed away, and had worked and volunteered in animal rescue and humane law enforcement. He had a very big heart for both his fellow man and all God's creatures and it brings us comfort to know that he was able to bring life and light to someone else during our darkest day. Organ donation is truly a blessing to both the recipients and the donor family." - Maryann K, Colonia, NJ
Rabbi Ephraim Simon
Living Donor
Rabbi Simon of Chabad of Bergen County in Teaneck has spent his life trying to inspire others to live better lives, and his own selfless actions have served as a shining example to others. He is one of only a handful of living donors to have ever donated both a kidney and a part of his liver to save the lives of two others. The story of Rabbi Simon's overwhelming generosity went viral, inspiring dozens of others to come forward for living organ donation. "As a rabbi, I do a lot of talking about love, doing things for others and altruism," said Rabbi Simon. "It's something we all speak about, but how often do we have the opportunity to really set ourselves aside for another? This was my opportunity to do that, and I didn't want to let it go."
Lakisha Bray
Donor Family
Lakisha of Plainfield is an incredibly strong and resilient woman who is spreading the importance of organ donation through her story of losing her daughter and sister. Lakisha's daughter, Talea, was born with cerebral palsy and passed away just before her 21st birthday, but she was able to save three lives with her donations. Just six months later, Lakisha's sister Tabitha died while waiting for an intestinal transplant. "I was touched on both sides - I was able to give the gift of life and had a family member not be able to receive the gift life," said Lakisha. "I became an advocate for organ donation to honor both of their memories."
Sarah Steinhauser
Transplant Recipient
Sarah of Montville was born with a bronchi condition that made it difficult to catch her breath and, ultimately, a respiratory virus seriously compromised her immune system. Her life-saving double-lung transplant in 2018 gave Sarah a new lease on life. She will never forget the moment when her breathing tube was removed and, for the first time, took a deep breath without assistance thanks to her donor's gifts. "It was mind blowing. It almost felt like a dream," said Sarah. "Tougher than the physical recovery was accepting that I didn't need that breathing tube." Today, Sarah continues to monitor her health, but she is living an active and busy lifestyle and looks forward to a bright future of growth and achievement.
Nikhil Badlani
Tissue Donor
Nikhil of West Orange was a talented, fun-loving, caring and compassionate 11-year-old boy who loved life and lived it to the fullest. He was not just as a straight-A student and a gifted musician, but a loyal and loving young man who was always ready and willing to help others. His smile was infectious, and his sweetness was remarkable. In 2011, Nikhil was killed in a motor vehicle accident involving a driver who ran a stop sign. Following Nikhil's tragic death, his family donated his corneas and heart valves, providing both the gift of sight and the gift of life to others. "He always saw the good in the world. He saw the world as beautiful," said Sangeeta Badlani, Nikhil's mother. "We are happy that someone out there can now see because of Nikhil's gift."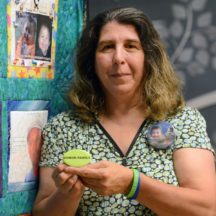 Barbara Kuzminski
Donor Family
I am the grandmother of Jonathon Paul Kuzminski, who was 20 months old when he tragically passed away on May 13, 2011. I recall being at St. Peter's University Medical Center when my son and his wife came out of a hospital room. All I remember my son saying was, "Mom, I couldn't say 'NO,' I could not let another family lose a child." I then realized what he was talking about. In their worst time of grief, the loss of their youngest of four children, they donated Jonathon's organs. That day Jonathon saved two children. A little boy the same age received Jonathon's liver and a 16-year-old girl received both kidneys.
Donation means the Gift of Life. The year, Jonathon passed away, we got to meet his liver recipient, Wyatt. When I saw that little boy walking, running and laughing I was so moved.
To me, it started the healing process. I had something to live for and to give back. I, along with my daughter Stephanie, started TEAM JONATHON and participated at the NJ Sharing Network 5K Celebration of Life. We spoke at events, hosted table displays, gave out materials about organ donation, etc. Whatever was needed. We even marched in Bayonne's annual St. Patrick's Day parade. However, my 36-year-old daughter, my co-captain Stephanie, passed away in 2019 after a lengthy illness. She is now with her hero, her nephew Jonathon.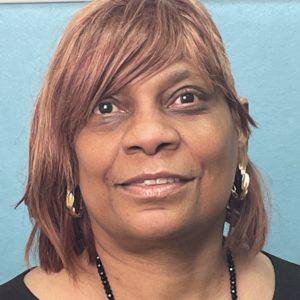 Rev. Dr. Valerie M. Griffin
Transplant Recipient
Rev. Valerie, Chaplain at Saint Barnabas Medical Center, is loved and admired by all those who know her. She truly practices what she preaches and she never lost hope while waiting nearly three years for a life-saving kidney transplant. In November 2020, Rev. Valerie received the call that she had been waiting for! Her transplant surgery was a success, and she is now feeling healthier and stronger each day. "I am forever grateful for my donor who unselfishly gave me the gift of life. There are no words to fully express my deepest gratitude. This gift is like no other, and I will always keep my donor and his family in my thoughts and prayers."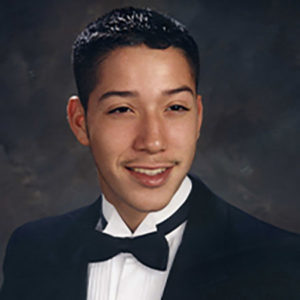 Roberto De Jesus Perez

Organ Donor
Roberto of North Bergen was an inspiration to all who knew him. As a student at William Paterson University, his career goal was to work for the United Nations so he could help people from Latin countries. Tragically, Roberto's life was cut short when he passed away at the age of 18 as a result of a brain aneurysm. Roberto's caring spirit lives on and he will always be honored for the five lives he saved through organ donation. "Roberto was an angel put on this earth for a short period of time, but the impact he created on people who knew him and the lives he saved is eternal," said Maria Perez, Roberto's mother. "The bonds I have created with the recipients of Roberto's organs, family members who have lost someone dear to them and people in need of organs gives me back a piece of my heart that I lost."
Dr. Patrick Buddle

Living Donor
After almost 18 years and in retrospect, being a living donor has had a tremendously positive effect on my life," said Dr. Buddle of Manasquan. "My hope for the future is that I continue to be a positive example and remain active in educating others about the life-saving benefits of organ and tissue donation." Dr. Patrick Buddle exemplifies what it means to dedicate a lifetime of caring for others. In addition to providing world-class care to his patients for more than three decades, Dr. Buddle also donated one of his kidneys to save the life of a fellow physician. Today, Dr. Buddle continues to live an active lifestyle. He participates in our 5K Celebration of Life annually and will be running on Team Buck this September. He also serves as a strong and visible advocate for donation and is a member of our Foundation's Board of Trustees.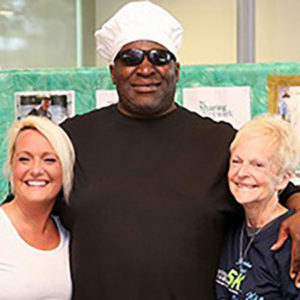 Vernell Williams, Ashley Startek and Deborah Martinez

Transplant Recipient and Donor Family
Vernell Williams of Paterson has spent his entire life helping others. In 1997, Vernell and his longtime friend Anthony Davis co-founded the city's Nifty Lions youth football team that has enabled hundreds of youngsters to blossom by learning discipline and teamwork. In 2015, it was Vernell who needed support as congestive heart failure and other serious health issues put his life at risk. Thanks to the generosity of an organ and tissue donor, Vernell's life was saved through successful heart and kidney transplants. Three years later, Vernell had the opportunity to meet the family of his donor, Victor Startek. "When I met Victor's mother, Deborah Martinez, and his twin sister, Ashley, I cried," said Vernell. "I'll be forever grateful and indebted to the Startek family. Victor literally saved my life." Vernell now serves as an active volunteer in our local diverse communities to educate residents about NJ Sharing Network's life-saving mission.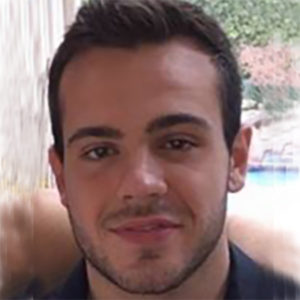 Alexander Patriarca

Organ Donor
When Alexander Patriarca, 24, of Point Pleasant Beach, gave the gift of life, his parents Michael and Lucy Patriarca hoped to one day meet the recipients of their son's gifts. With the assistance of NJ Sharing Network, the Patriarca family united with two of the four individuals whose lives Alex saved. In December 2019, they met with his heart and kidney recipient, Bill Hoffman. Surrounded by family and friends, they greeted one another with hugs and tears, exchanged small gifts, and took turns listening to Alex's heart beat in Bill's chest. Two months later, they united with Alex's lung recipient Ed Walsh, and his wife, Tammy. The day Alex died was the Walsh's son's birthday, and Ed's restored health was the best gift the young man could ever receive. "Out of our tragedy those families had a triumph," said Michael. "I think it's important that we connected with them and understand their stories."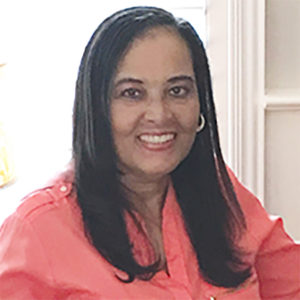 Dawn Burke

Transplant Recipient
Dawn Burke of Keyport had been fighting the good fight against Idiopathic Pulmonary Fibrosis (IPF), a disease that scars the lungs for unknown reasons. But her irreversible condition forced her to rely on oxygen therapy and she could hardly take a few steps without losing her breath. While Dawn waited for a life-saving lung transplant, she always kept a 'don't worry about a thing' attitude and turned to the power of prayer and positive thinking. Dawn simply never lost hope, and the call finally came for her transplant. In the operating room at Newark Beth Israel Medical Center, her transplant team played Bob Marley's "Three Little Birds" - subtitled "Don't Worry About a Thing" - in honor of Dawn's love for music, particularly reggae. Today, Dawn is enjoying live to its fullest and it is her mission to spread the word about the gift she received in the hope of inspiring and encouraging others on the waiting list, providing reassurance as a living, breathing example.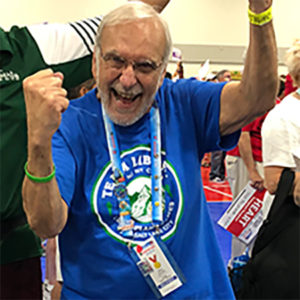 Basil Vorolieff

Transplant Recipient
Basil Vorolieff's life-saving liver transplant in 2019 changed his perspective on life, and he has dedicated much of his time to helping others. Although Basil, a resident of of Hawthorne, has shared his story with individuals and groups countless times, he still gets emotional talking about his experience. "I think everyone wants to do something that's heroic in their lifetime," said Basil. "What would be more heroic than becoming an organ donor and making your last act on earth saving a life?" Basil is also well-recognized in our transplant community for competing in the Transplant Games, winning several medals in darts, golf and corn hole. Basil sent one of his medals to his donor family as a symbol of his gratitude. This helped establish a strong connection and Basil has even met the husband of his liver donor.