About Us
Leadership
Our leadership team establishes the organization's strategic direction and guides a clinical, operations, and administrative staff of 200+ dedicated team members committed to saving lives through organ and tissue donation.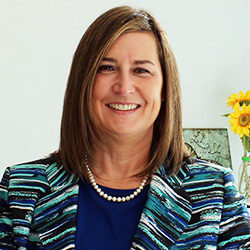 Carolyn M. Welsh, MS
President and CEO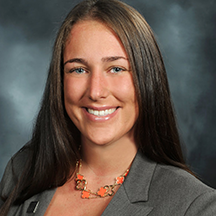 Alyssa D'Addio
Vice President of Hospital and Community Services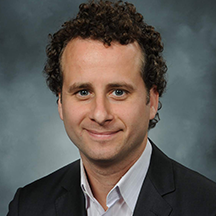 David O'Hara
Vice President of Data and Donation Resources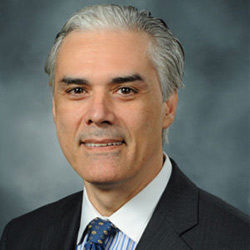 Jorge Kalil
Vice President of Information Systems
Sharyn Sawczak
Vice President of Clinical Utilization and Laboratory Operations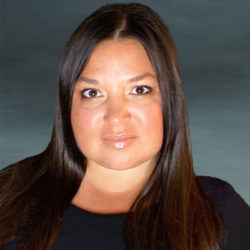 Catherine DeAppolonio
Director of Legal and
Risk Management
Sal La Mantia
Director of Finance

Board of Trustees
The Board of Trustees is comprised of community leaders who strive to carry out NJ Sharing Network's mission of saving and enhancing lives through organ and tissue donation.
Ciro A. Scalera
Chair
John Creel
Vice Chair
James H. Cobb, Jr.
Treasurer
Antoinette Spevetz, M.D.
Secretary
Anthony L. Marchetta
Past Chair
Janice Campbell
Mary Ditri, DHA, FHELA, FACHE
Cecilia Lassiter
Laura Patt
James P. Rhatican
Peter Rooney
Stephanie Schwartz, FACHE
Advisory Board
John Radomski, MD
Chair
Margarita Camacho, MD
Donna Ciufo, DNP, RN, FNP-BC, NE-BC, CCRN
Bonnie Evans
Kristin Fless, MD, FCCP
Stuart Geffner, MD, MS
Michael Goldstein, MD
James Guarrera, MD
Sam Ho, Ph.D, F(ACHI) FAACC
Lou Jablonski
Ronald Pelletier, MD
John Sarris, MD
Francis Weng, MD, MSCE
Christina W. Strong, Esq.
Carolyn Welsh, MS
Joe Yaccarino
President and CEO
Carolyn M. Welsh, MS
Carolyn M. Welsh is the President and Chief Executive Officer of NJ Sharing Network. Since joining the organization in 1999, Welsh has worked with NJ Sharing Network employees, local hospital and community partners, and hundreds of volunteers to consistently achieve record growth in lives saved and enhanced through organ and tissue donation and transplantation. In 2022, Welsh was recognized by NJBIZ, New Jersey's leading business journal, on its prestigious list of New Jersey's Best 50 Women in Business and their Health Care Power 50 list.
While serving as Executive Vice President and Chief Operating Officer, Welsh guided effective strategic plans, policies and procedures that resulted in all-time highs in the number of organ donors in New Jersey despite unprecedented restrictions due to the pandemic. She led the organization's clinical services, operations, regulatory compliance, performance improvement, hospital and community outreach, and communications.
Welsh joined NJ Sharing Network as a Hospital Services Manager. She continually advanced to take on broader responsibilities, including the oversight of organ and tissue recovery and placement efforts with New Jersey donor hospitals and the state's six transplant centers. She also guided NJ Sharing Network's Family Services Department, which offers donor families support to cope with the loss of a loved one, as well as a multidisciplinary team of clinical donation specialists, surgical recovery specialists, the data department, organ and tissue quality assurance, and the organization's donation resource center.
In addition to Welsh's role at NJ Sharing Network, she serves on the Board of Directors for Eversight, the Seton Hall University Alumni and the Caucus Educational Corporation (CEC). She is also a member of the Chief Operating Officer (COO) Council of the Association of Organ Procurement Organizations (AOPO). She previously served on the United Network for Organ Sharing's (UNOS) OPTN OPO Committee.
Prior to joining NJ Sharing Network, Carolyn worked in the Medicare division at United Healthcare, where she was responsible for building and maintaining relationships with hospital executives and medical staffs.
Welsh earned a Bachelor of Arts Degree in Psychology from Seton Hall University and a Master's Degree in Organizational Leadership and Nonprofit Management from North Central University. Welsh lives in Colts Neck, NJ with her husband, Tom, their sons Scott and Kyle, and their family dog, Riley.
Vice President of Information Systems
Jorge Kalil
Jorge Kalil left his undergraduate liberal arts studies at Fordham University in Manhattan in 1985 to pursue an uncharted career built around the IBM personal computer model 8086. As the Help Desk Manager for Bank Trade Software at Complex Systems Incorporated, an international company, Kalil was responsible for serving more than sixty financial institutions worldwide. In 1995 Jorge became the Director of IS for Big Apple, a well established information technology consulting firm in Manhattan. During his four year tenure there, Jorge spearheaded exciting projects with fiber optics networks, Internet surfing and integration of IBM Mini computers with Personal computers across campuses, cities and countries using the latest technology available by Cisco, Microsoft and Novell. Kalil began working in the field of organ and tissue donation at the New York Organ Donor Network (NYODN) as IS Manager. He later joined NJ Sharing Network in 1999 as Director of IS. Jorge's vision became reality in 2004 when both NY Organ Donor Network and NJ Sharing Network went live with a Paperless Organ Allocation Program. A Microsoft Partner since 1995, Jorge is recognized by Microsoft as a Network Infrastructure and Advanced Network Infrastructure Gold Solution Provider.
Director of Finance
Salvatore La Mantia
Salvatore J. La Mantia, CPA, CEBS, CGMA, has served as Director of Finance of NJ Sharing Network since December 2019. Sal is a Certified Public Accountant and is licensed in New York, New Jersey and Pennsylvania. He is a member of the American Institute of Certified Public Accountants, New York State Society of Certified Public Accountants, NJ Society of Certified Public Accountants and the Pennsylvania Institute of Certified Public Accountants. He has been practicing since 1992.
Before joining NJ Sharing Network, Sal served as Chief Financial Officer (CFO) of several organizations, including HA Bruno, LLC, an international trade show organizing company with three main locations in Paramus, NJ, Mexico City, Mexico and Bristol, England and Beauty Expo, LLC, a Salon in Spa Business with several locations in Northern NJ and Miami Florida. Prior to his CFO positions, for 11 years of his career, Sal served as Senior Manager of Ennis Prezioso and Company, LLC, a midsized accounting firm in Englewood Cliffs, NJ which specialized in accounting, tax and finance for non-profit organizations.
Sal received Bachelor of Arts degrees in Accounting and Economics from Queens College, City University of New York. Additionally, Sal has become a Certified Employee Benefits Specialist from the Wharton School of the University of Pennsylvania.
Sal has always believed that it is important to give back to his community by volunteering his time to help other non-profit organizations manage their finances. He is currently serving as Treasurer of the Woodlands-Cranberry Association and has served as Treasurer of the Local Boy Scout and Girl Scout Troops in his community.
Sal was born and raised in Queens, New York, and is the oldest child of four boys. He lives in East Stroudsburg, Pennsylvania, with his wife, Lisa, and their children Gianna, Nicholas and Ava.
Vice President of Hospital and Community Services
Alyssa D'Addio
Alyssa D'Addio joined NJ Sharing Network in 2010 after graduating from Muhlenberg College with a Bachelor of Arts degree in Psychology and minor in Business. She holds a certificate in Executive Philanthropy and Resource Development from Fairleigh Dickinson University. She was inspired to start her career with NJ Sharing Network after her father, Joseph, passed away and gave the gift of life through organ and tissue donation, saving two lives and enhancing the lives of over 75 others.
Driven by her passion for NJ Sharing Network's mission, Alyssa quickly advanced her career to fill several roles before serving as Assistant Director of Philanthropy and Foundation Programs. She managed the Sharing Network Foundation's day-to-day activities and spearheaded strategic initiatives and partnerships to raise funds and resources for clinical advancement, family support, public awareness and education.
In 2018, Alyssa took a bold step in her career when she earned a leadership position as Director of Hospital and Community Services.
Alyssa guided several teams to cultivate and enhance relationships with those that play a vital role in the donation process to deliver the best care and service to the donation community.

In 2022, Alyssa was named Vice President of Hospital and Community Services and a member of the Executive Leadership Team. At just 34 years old, Alyssa oversees 75 of the organization's 200+ team members within Clinical Donation, Hospital Development, Family Services, Communications, and Public Education.
Alyssa resides in Florham Park with her husband Mike and their children, Joseph and Christian.
Vice President of Data and Donation Resources
David O'Hara
David O'Hara has been working in the field of transplant for more than 20 years. Since joining NJ Sharing Network in 2011, team members have relied on his expertise in providing information and education on trends and best practices. David's current role encompasses crucial elements of the organization's clinical operation, including analyzing data and resources to maximize the number of organs recovered and increase authorization rates. His leading role in regulatory compliance and performance improvement ensures NJ Sharing Network's continued growth as a top performing Organ Procurement Organization (OPO).
David has presented at numerous national meetings including a plenary session at the 2010 National Learning Congress where he highlighted the advantages of using automated web-based dashboards in transplantation. He has published papers in the fields of Microbiology, Immunology and Transplantation, including an article in the Journal of Neurology showing the impacts of prolonged brain death intervals on authorization, donor management, organ yield and end of life care.
David began his career in Halifax, Canada, where he led recovery teams throughout the Atlantic Provinces facilitating tissue and eye recovery, processing, distribution, and organ preservation. After moving to Manhattan in 2004, David joined the New York Organ Donor Network, where he supervised the call center, approached donor families, and guided the organ allocation process.
David earned his bachelor's and master's degrees from Dalhousie University in Halifax, Canada.
Director of Legal and Risk Management
Catherine DeAppolonio
Catherine DeAppolonio joined the NJ Sharing Network team in 2022 and is responsible for the identification, evaluation, and treatment of risk within the organization. She directs all legal aspects of policies and procedures, and educates staff as needed. Catherine also serves as Corporate Compliance Officer.
DeAppolonio was admitted to the practice of law in the State of New Jersey in 2005. For more than 16 years, she spent her time in private practice concentrating in the areas of civil litigation, employment defense, public entity defense and law enforcement defense. DeAppolonio has appeared in state and federal courts handling cases from the pre-lawsuit phase, to depositions, discovery, motions, mediation and through jury trial and appeal.
DeAppolonio's role at NJ Sharing Network focuses her legal talents on a cause she is passionate about. Catherine has supported donation since her best friend and college roommate at the University of New Hampshire was an organ donor after her sudden death at the age of 20.