"I became a volunteer and now advocate for all aspects of transplantation. I am so grateful for the extended family I have with NJ Sharing Network."
- Dorothea Duffy
Transplant Recipient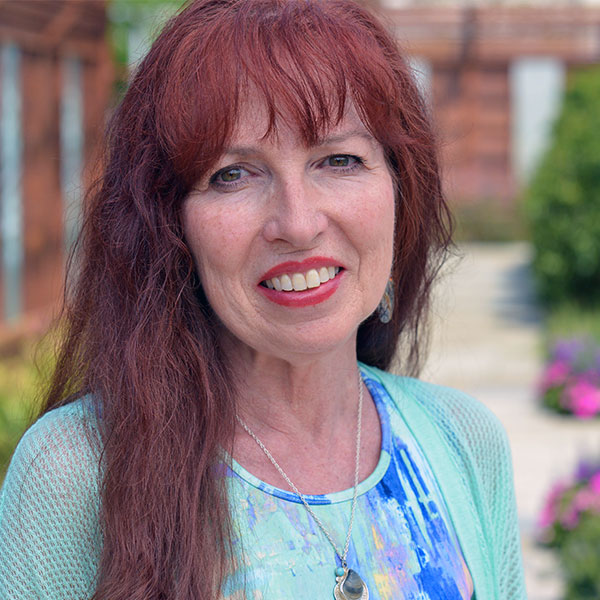 NJ Sharing Network Certified Volunteers help us spread the message of organ and tissue donation, and play a crucial role in educating our community.
Our volunteers power our life-saving mission
Our volunteers have a personal connection with organ and tissue donation or strongly support our mission. Volunteer support enables us to better serve patients and their families, strengthen community relations, and continue to provide educational outreach programs to the Tri-state area.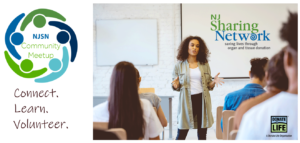 Volunteer training - NJSN Community Meetup (formerly Advocacy Night)
To ensure you are knowledgeable and comfortable with your role as one of our advocates, specific training is available monthly for our various programs. Ongoing updates and new materials are also provided regularly.
Learn more about organ and tissue donation, connect with other members of the donation and transplantation community, become a Certified Volunteer and learn how you can participate in our community programs by attending an upcoming NJSN Community Meetup! Visit our Events page for upcoming meeting dates.
Donate Life Regional Groups
Our Donate Life Regional Groups are created throughout the state, gathering local advocates and volunteers to take action and educate their communities about organ and tissue donation. We partner with local businesses, government agencies, houses of worship, high schools, colleges, first responders, hospitals and other organizations with the enthusiasm to save lives through grassroots efforts. Visit our Events page for upcoming meeting dates.
How you can make a difference!
Volunteers opportunities may include:
Community Outreach
Represent NJ Sharing Network at various events including:
• Local festivals and health fairs
• Houses of worship and faith-based initiatives
• Corporate events and civic group meetings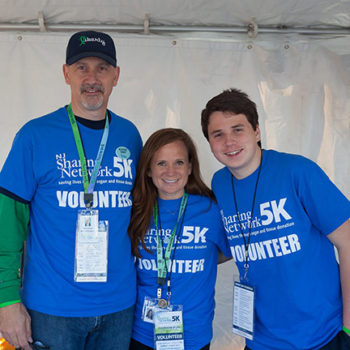 Speaking Opportunities
Spread our life-saving message by sharing your story and educating others about organ and tissue donation at:
• High schools, colleges and student groups
• Workplaces, houses of worship, and special clubs
• Hospitals along with NJ Sharing Network staff
Share Your Time & Talents
There are additional ways to support our mission:

• Assist with in-office projects at our headquarters
• Knit or crochet shawls for our Wrapped in Love program, providing comfort to donor families
• Ride with our Cycling Team to raise donation awareness
• Connect with us through social media and share our life-saving message online