About Us
Career Opportunities
Our team members are our greatest asset.
Driven by our core values and our mission to save and enhance lives, we strive to hire, cultivate and retain eager, compassionate, resourceful and team-focused staff members who are dedicated to our cause.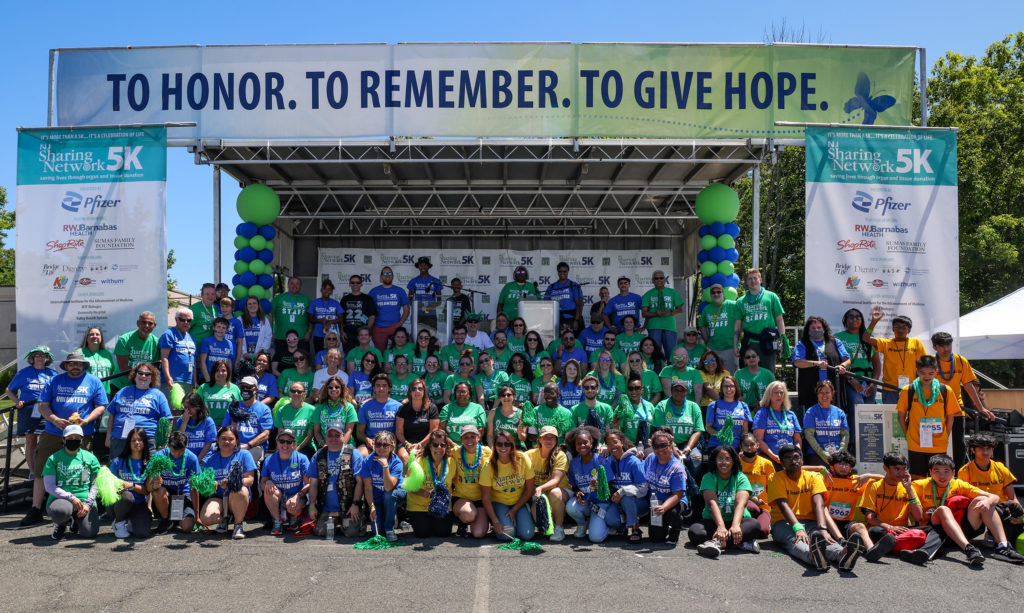 NJ Sharing Network is the non-profit organization responsible for the recovery and placement of donated organs and tissue for the nearly 4,000 people in NJ waiting for a life-saving transplant. We are also part of the national recovery system, which is in place for the over 100,000 people on the national waiting list.
Operating 24/7/365 with a team of over 200 highly trained and dedicated members on staff, we deliver life-saving transplants and life-enhancing tissue to those in need. To complete our important work, we offer four core services:
Managing all aspects of organ and tissue donation

Supporting donor families

Histocompatibility testing for deceased and living organ donors and recipients in our fully accredited state-of-the-art transplant laboratory

Educating communities and healthcare and medical professionals about their role in the life-saving process of donation
NJ Sharing Network is proud to be an Equal Opportunity Employer. We celebrate diversity and are committed to creating an inclusive environment for all employees. Our recruiting process is decided on the basis of qualifications, merit, and business need. Our goal is to be a diverse organization that is representative of the community we serve.
A Strong Culture
Located in New Providence, NJ, our headquarters is a place for our team to connect with one another as we fulfill our life-saving mission. It's a home for donation and transplantation in our community and a place to honor the gifts of organ and tissue donation.
Structured onboarding programs to help new team members understand organ donation and NJ Sharing Network;

Professional development opportunities for all team members, including on-going education;

A variety of committees led by team members focused on improving employee engagement, health and wellbeing, quality of work life, donation research, innovation, and strategy
Diversity, equity and inclusion are integral to the NJ Sharing Network mission of extending hope and healing through organ and tissue donation.
Since our inception in 1987, we have worked with New Jersey's diverse communities to break down barriers to donation. We strive to hire and retain people of diverse backgrounds including racial, ethnic, culture and gender. Bringing a rich diversity of perspectives and experience to our organization at all levels strengthens our organization and our ability to serve our community and fulfill our mission.
This commitment to diversity is integrated into our mission, vision and values and is supported by our Board of Trustees, our Leadership Team and at all levels in our organization.
Learn more about roles on our clinical and lab team!
Are you currently working in a hospital setting or ER unit or do you have passion for helping others? Employees of NJ Sharing Network come from various backgrounds and fields in the healthcare/medical industry.
Learn more about the donation process and how you can be part of a team built on compassion, inclusivity and support.
Benefits designed to meet your needs
As an employee of NJ Sharing Network, you will be provided with a comprehensive, affordable and flexible benefits package allowing you to design your benefits program to meet your personal and professional goals, plus a variety of medical, dental and other benefit options that provide the coverage that best fulfills your needs.
Highly competitive benefits
NJ Sharing Network benefit-eligible team members enjoy the following employer provided benefits:
Generous paid time off and holiday time off

Retirement Plan including Discretionary Employer Contribution

Group Life and Accidental Death and Dismemberment Insurance

Short and Long-term Disability Insurance

Long Term Care

Tuition reimbursement program

Employee assistance program (EAP)

Transit Program

Health Care Employees Federal Credit Union
Additional elective benefits
NJ Sharing Network benefit-eligible team members also can obtain these benefits:
Medical Insurance with generous employer

premium cost share

Dental Insurance

Vision Insurance

Medical and dependent care flexible spending accounts (FSA)
We've been named one of the Best Places To Work by NJBiz for six consecutive years!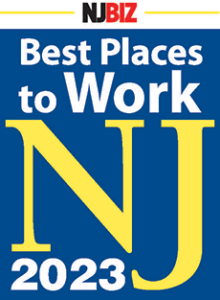 I don't consider this a job. I consider this a mission in life. It empowers me to be the beacon of hope for families and to guide them during their darkest hours."

Oscar Colon

Manager of Research and Recovery
Ready to join the NJ Sharing Network team? We'd love to hear from you!