Get Involved
Community Outreach
NJ Sharing Network is committed to empowering members from all communities to make an informed decision about organ and tissue donation.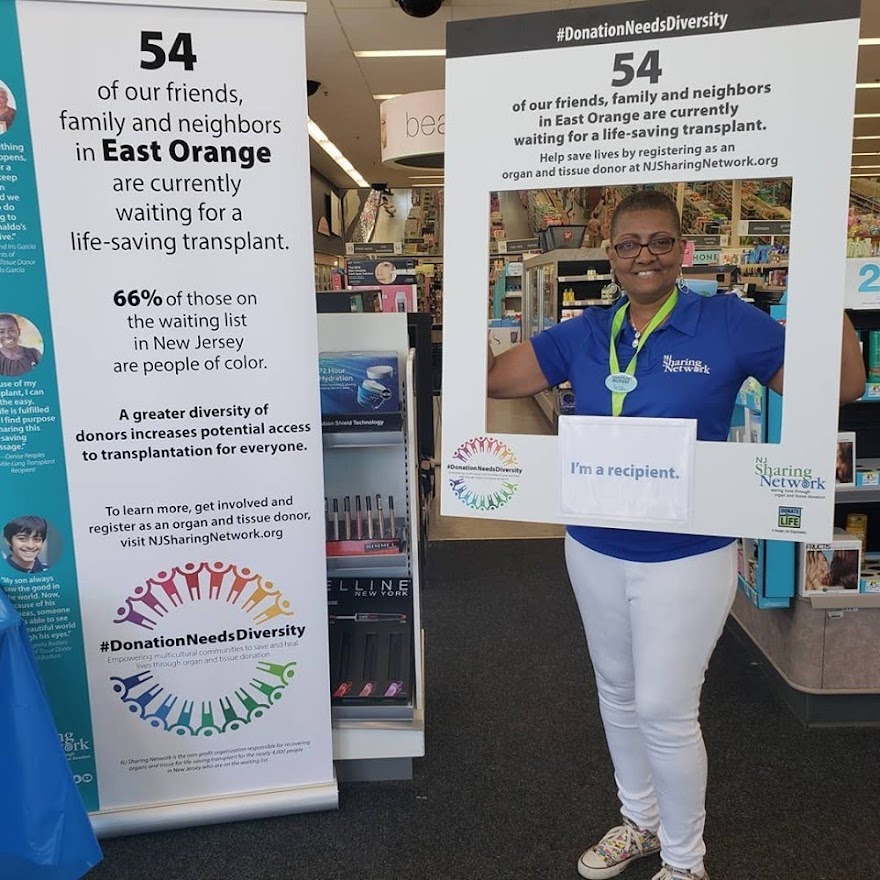 Educating Communities
Community outreach plays an essential role in NJ Sharing Network's life-saving mission. Throughout the year, our team members and hundreds of certified volunteers and partners participate in local events and activities and share inspiring stories on social media and in local news media.
Our volunteers help educate the public throughout the Garden State by participating in a variety of programs, including Donate Life Regional Groups, faith-based outreach, and hospital and corporate events. A special emphasis is also placed on presentations in public high schools, institutes of higher learning and professional nursing and medical school programs thanks to State legislation requiring donation education.
NJ Sharing Network earned the prestigious NJBIZ 2021 Healthcare Heroes Award and has been recognized on the national level for its #DonationNeedsDiversity outreach program. #DonationNeedsDiversity has been credited with building trust and dispelling misinformation about donation and transplantation in urban, multicultural areas with the most residents waiting for transplant.
Every day, we are out in the community, sharing our life-saving message, answering questions and inspiring others to make their donation decision known. Click below to learn more!
Multicultural Outreach
Let's increase awareness in diverse communities about organ and tissue donation.
Educational Outreach
Are you a teacher or a student? Here's how you can get involved!
Faith Outreach
Help us share our message in faith communities.

The Sharing Network Foundation Scholarship Program provides an opportunity to recognize and award graduating high school seniors who advocate for and/or whose lives have been touched by organ and tissue donation and transplantation.
Interested in helping us share our message?