Every quilt square tells a unique story and serves as a gentle reminder of the many lives touched by organ and tissue donation...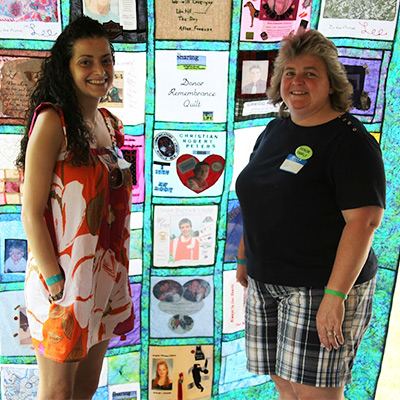 Our Quilts of Love program began in 1997 to honor the memory of donors and to date, more than 35 quilts have been created. Thousands of people have admired our quilts as they travel around the state to schools, hospitals, museums, libraries and places of worship. They continue to serve as a beautiful tribute to our donors, as well as wonderful tools for teaching the public about the importance of organ and tissue donation.
You are invited to participate in this special project by creating a quilt square to honor your loved one. This is an ongoing project and quilt squares can be contributed at any time.