NJ Sharing Network reports more lives saved than ever before thanks to 283 organ donors in New Jersey who gave the gift of life resulting in 670 life-saving organ transplants
Carolyn M. Welsh, the new President and CEO of NJ Sharing Network, the federally-designated nonprofit organization responsible for the recovery of donated organs and tissue in the state, announced the number of organ donors (283) and organs transplanted in a single year (670) reached all-time highs in 2022. These unprecedented totals mark significant increases over the previous records of 233 organ donors and 613 organs transplanted. This also marked the fourth consecutive year NJ Sharing Network has reported new records in the number of organ donors, underscoring the clear trend of increased support for organ donation in the Garden State.
"Thanks to the generosity of New Jersey organ donors and their families, more lives were saved last year than ever before – ensuring others now have more time to share special moments with their loved ones," said Welsh, who began to serve in her new role as President and CEO on January 1, 2023, after holding several leadership positions during her 24-year tenure at NJ Sharing Network. "We are deeply grateful for the exceptional efforts of our team members and healthcare partners. They are amazing people who understand that what we do is much more than a job – it is a unified mission to save lives and give hope to those waiting for a second chance at life through the miracle of organ and tissue donation and transplantation. Together, we are unstoppable, motivated to take on all challenges, and focused on offering compassionate care and support to donor families during their most difficult times of grief."
In 2022, the 670 organs transplanted included 350 kidneys (all-time high), 170 livers (all- time high), 71 hearts, 58 lungs, 20 pancreata and one intestine. In addition, 40,000 eye and tissue gifts enhanced the quality of life for those in need. Tissue donations include corneas, heart valves, skin grafts, bone grafts, saphenous veins, ligaments, and tendons. One organ donor can save eight lives, and one tissue donor can enhance the lives of over 75 people.
Robert Wood Johnson University Hospital (RWJUH), an RWJBarnabas Health facility locatedin New Brunswick, had 33 organ donors in 2022 resulting in 102 organs transplanted – both are new records for the most ever in a single year by any hospital in New Jersey. The RWJBarnabas Health network of hospitals had 68 organ donors in 2022 resulting in 195 organs transplanted. Cooper University Hospital and Jersey Shore University Medical Center also set records with 26 donors recovered at each hospital placing them tied for second in the most donors recovered at a single hospital in a year. NJ Sharing Network proudly partners with the 57 hospitals in its service area and is thankful for their continued support in saving and enhancing lives through organ and tissue donation and transplantation.
According to United Network for Organ Sharing (UNOS), nearly 4,000 people in New Jersey are on the organ transplant waiting list. However, Welsh believes the generosity of those in the Garden State is providing hope for the future. Welsh is eager to lead NJ Sharing Network in its bold vision for the future to save and enhance more lives than ever before. This includes achieving a goal of reaching 300 organ donors and 700 transplants in a single year by 2024.
"Less than 1% of people that die in a hospital can be an organ donor. People's lives depend on us," said Welsh. "We have developed strategic plans for growth that includes adding talent, resources, and programs to facilitate the donor process, support donor families, and increase our robust multicultural outreach and education efforts."
Continuing to Connect with NJ's Diverse Communities
NJ Sharing Network's compassionate team is making personal connections with more families than ever before within local hospitals to offer the opportunity for their loved ones to become organ donors. Family approaches in 2022 increased by 11% over 2021. These tireless efforts are providing more families of every race and ethnicity the opportunity for donation – a precious gift during a tragic time.
NJ Sharing Network team members and volunteers have also boosted education and outreach efforts in diverse communities throughout the state. According to United Network for Organ Sharing (UNOS), nearly 68% of the New Jersey residents waiting for a life-saving transplant are people of color. NJ Sharing Network earned the prestigious NJBIZ Healthcare Heroes Award in recognition of its #DonationNeedsDiversity awareness initiative, which is credited with building community trust and dispelling misinformation about donation and transplantation in urban, multicultural communities with the most residents waiting for transplant. The New Jersey Chamber of Commerce and the African American Chamber of Commerce of New Jersey also honored NJ Sharing Network with a "Champion of Diversity" award.
To learn more, get involved and register as an organ and tissue donor, visit www.NJSharingNetwork.org.
Thanks to the generosity of New Jersey organ donors and their families, more lives were saved last year than ever before. The following are personal stories of a local organ and tissue donor hero and a transplant recipient:
STEPHANIE SMITH – Organ and Tissue Donor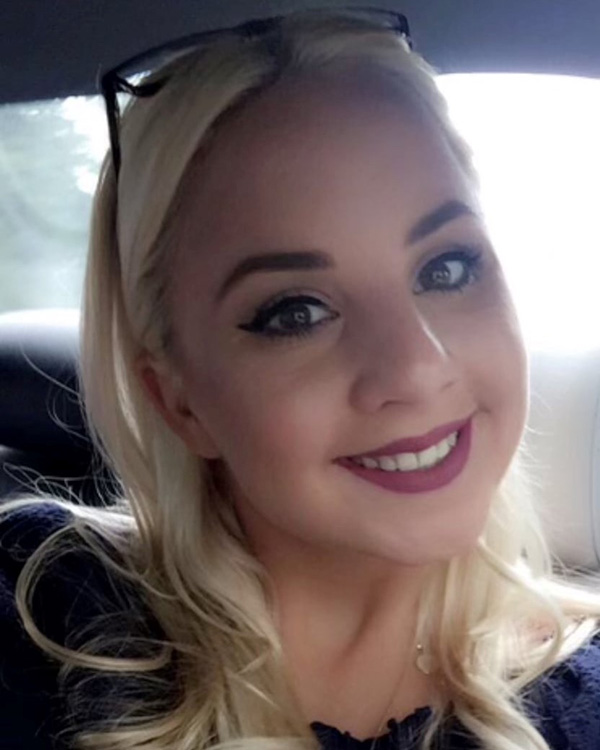 On April 4, 2022, the untimely passing of Stephanie Smith, 24, of Jackson, NJ, shattered the hearts of her family and friends. The middle child of seven, Stephanie's fun-loving spirit and energy always shined through. In addition to her warm personality, loved ones admired her many talents as a certified medical assistant, makeup artist and even an accomplished softball player.
"She was truly one of a kind and lived life to its fullest," said Donna Smith, Stephanie's mother. "She found joy in life's precious moments together with family. Our family members would often call her 'The Appetizer Queen' because she loved going out to eat with everyone."
While Donna and Wayne Smith continue to feel the loss of Stephanie each day, they find some comfort in knowing that a special part of her continues to live on as an organ donor. Stephanie's donated heart, liver, pancreas, and kidneys saved the lives of four women. Her cornea donation also restored sight for another woman.
"I am thankful that I had discussions with Stephanie about organ and tissue donation," said Donna. "Looking back and now seeing the impact that she made on others, I am happy that we supported her wishes. I believe that organ and tissue donation is something that everyone should discuss with their family."
Wayne is also grateful for the care and support the family received from the medical team at Robert Wood Johnson University Hospital and the staff of NJ Sharing Network. Wayne recalls the moment when his family followed Stephanie's wishes to be an organ and tissue donor.
"The hospital staff and the NJ Sharing Network team were phenomenal. No matter what we needed, they provided it," said Wayne. "After Stephanie passed away, we agreed to move forward with donation and the hands of the clock in her room paused, rotated around, and stopped at that exact time of 5:50 p.m. We knew that was a sign from Stephanie that we were doing the right thing."
LISA VECCHIONE – Heart Transplant Recipient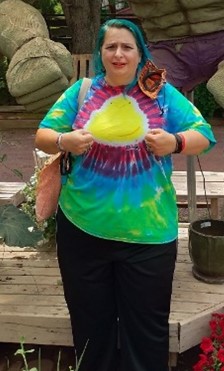 For many years, Lisa Vecchione of Springfield, NJ, suffered with shortness of breath and chest pain, but she ignored the signs that it could be a major health concern until she was diagnosed with hypertrophic cardiomyopathy (HCM) in 2004. This serious heart condition became more urgent in the months and years that followed and was compounded by her acute arthritis and two hip replacements.
"I felt so limited in what I could do, and I had to be extra careful throughout the pandemic," said Lisa. "My husband is fit and active, and I felt like my condition benched him for many years because we could not live life to its fullest."
Lisa's strong faith helped provide her strength as she waited for a life-saving heart transplant. "I love the Lord with all my heart, and I prayed for a miracle," said Lisa.
On June 19, 2022, Lisa's prayers were answered as she received 'the call' that a heart was available for transplant. The following day, her transplant was a success, and she was on the fast track to recovery.
"When I woke up the next day, I had this brand-new gift beating in my chest," said Lisa. "I remember I could breathe easier and think clearer. I used a walker for one day doing laps around the hospital floor with my therapists and then I was good to go without one."
With her health and strength restored, Lisa is now staying active and looking ahead to her future. She has also made it a priority to volunteer for NJ Sharing Network and shares her story with others to encourage more people to register as organ and tissue donors.
"This gift has given me back to my family and loved ones," said Lisa. "I am forever grateful to my heart donor and their family."